Mabel is a fancy BitTorrent client for the terminal. Programmed in performant and memory-safe Go, the TUI is the torrenting state-of-the-art on macOS and Linux (and anywhere UNIX-y).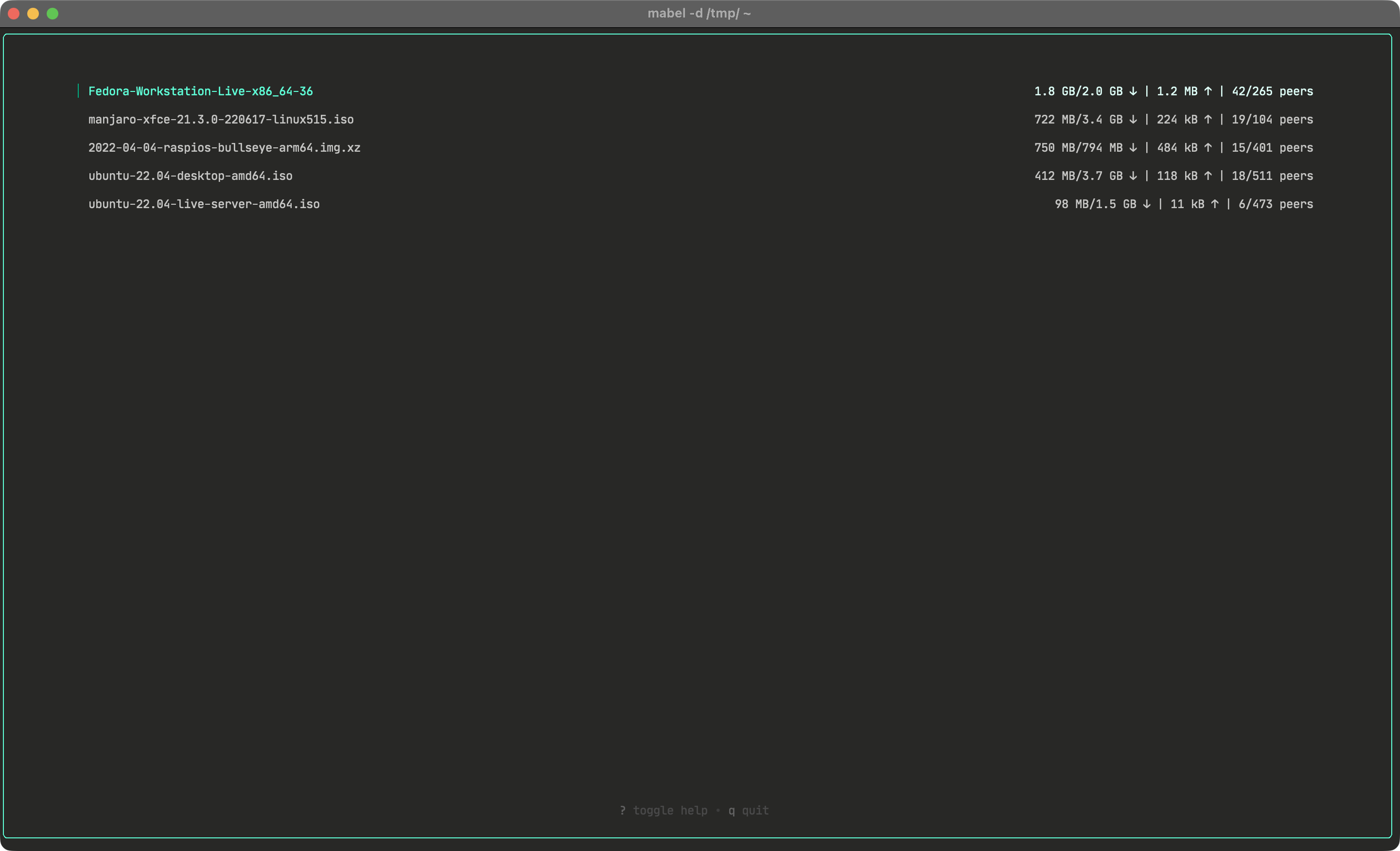 Keyboard-centric, terminal-based workflows provide developers with a sense of focus and control unparalleled by the GUI. In my personal use of such programs (like NeoVim, Amfora, and many others), I noticed a distinct lack of functional torrent clients: existing options were dated, spewed logs to stdout, and proved generally disappointing. Mabel modernizes torrenting from the command line.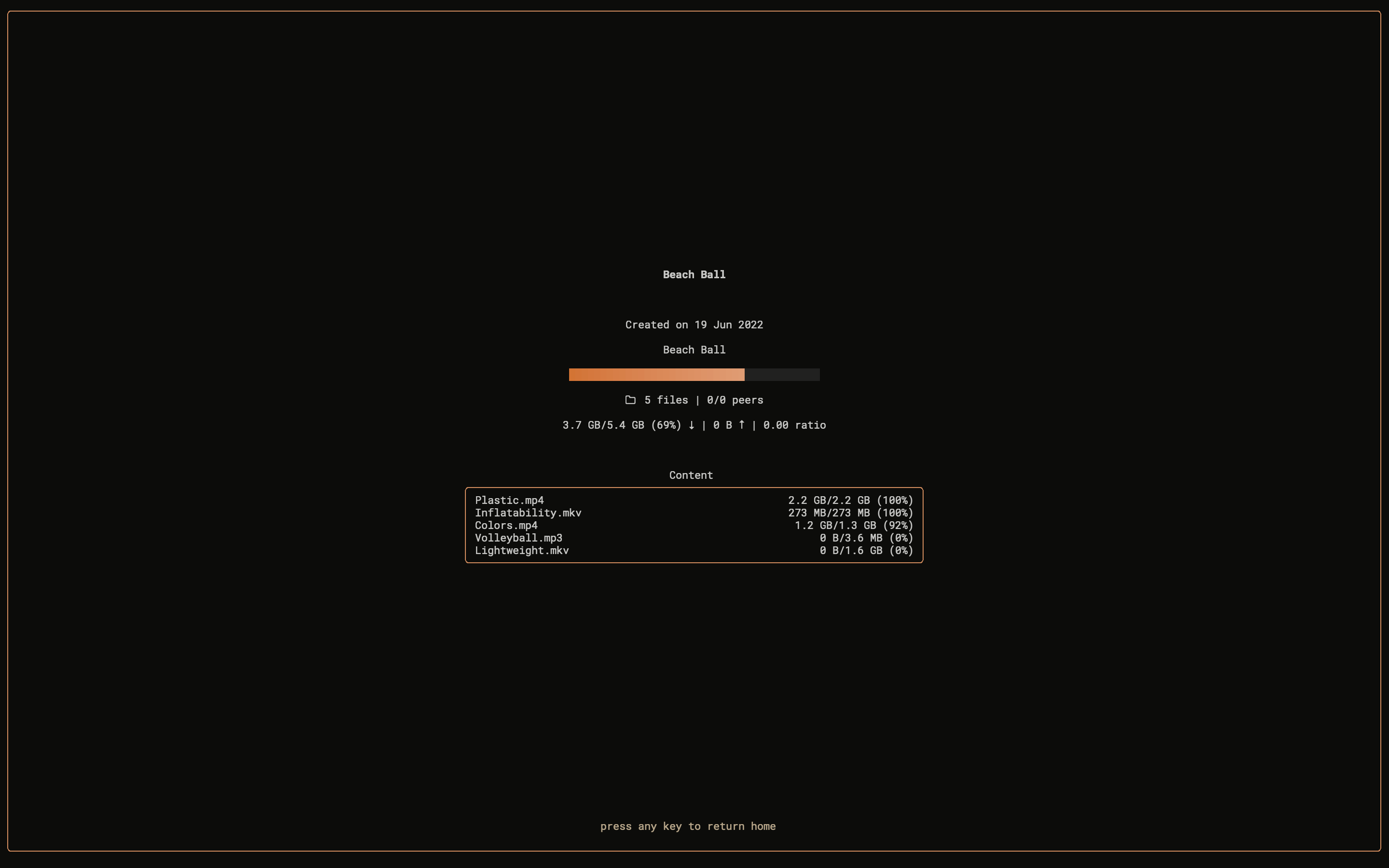 Mabel builds on the excellent work of many others in the open-source community, like Charm and anacrolix. It's the second public release of SMMR Software, a collaboration between FIGBERT and Jacob Neplokh.
Mabel is available through a package manager near you. For more, explore the source code on GitHub.